What You Wanna Call it Podcast presents "Time to Cuff", a live interactive show and singles mixer. If you are single and ready to mingle or you just have a lot to get off your chest about dating, love, marriage and more, then this is the event for you. But wait, couples and committed guests are welcome to join the fun too! To make sure that we deliver an optimum experience we focus on attracting an intimate crowd from all over. Come ready to talk that talk and have an open mind. We provide an anonymous drop box for guests to submit topics and questions. Remember this show is based solely on dating, relationships, marriage, love, sex, etc.  We also provide games to get everyone engaged and to facilitate mingling for our single guests that are shy. Be sure to follow @ohlexsee, your lovely host, and @itsnationdotcom on Instagram for updates and giveaways. We can't wait for you to be our guest!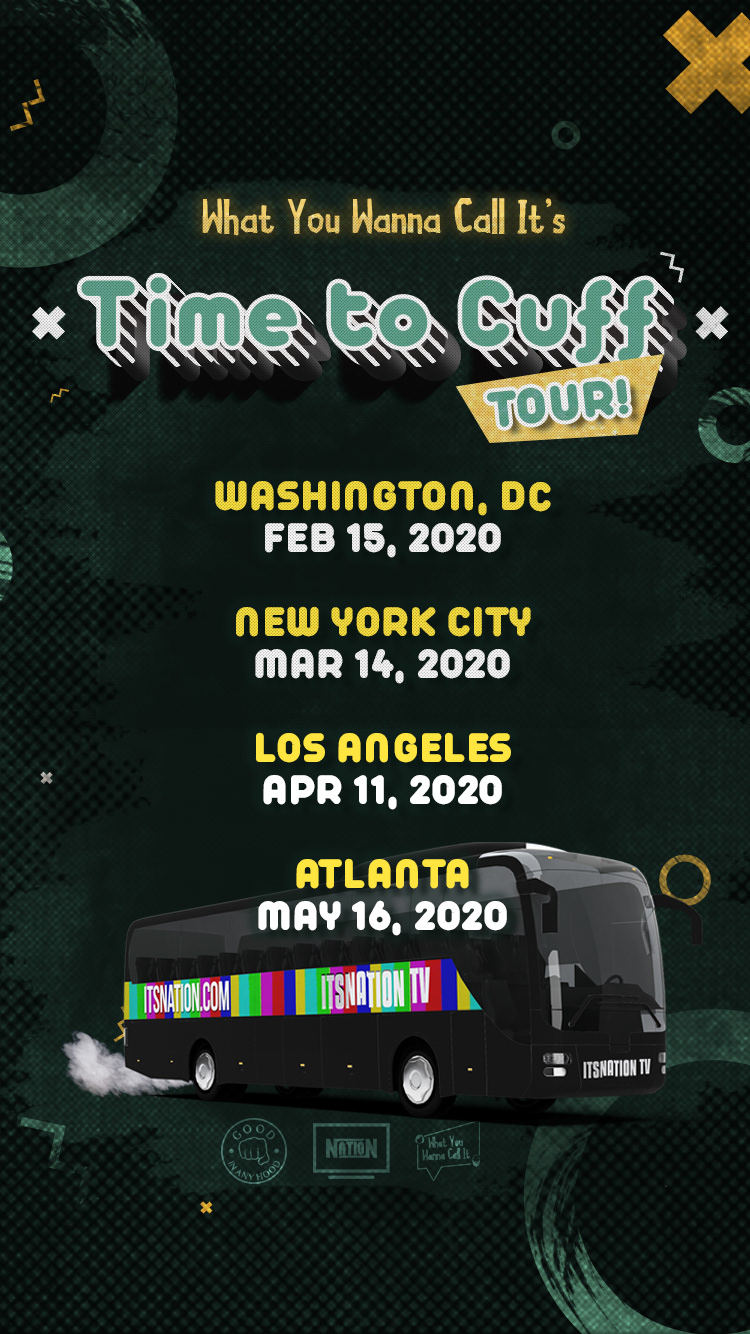 Time To Cuff: Washington, D.C.
get exclusive updates delivered straight to your inbox!